Bathroom renovation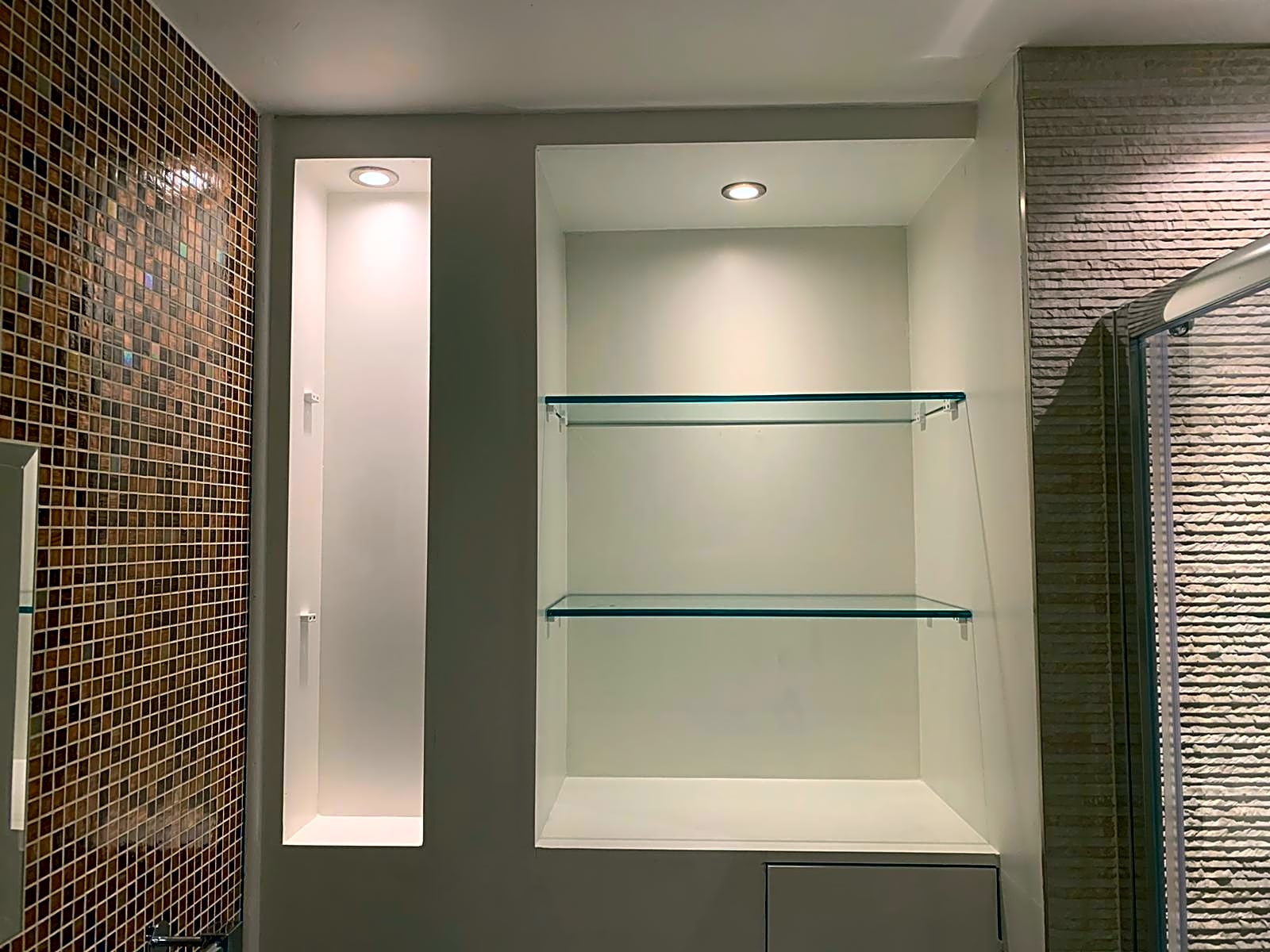 We have discovered space behind walls that was turned into bright bathroom storage.
Bathroom renovation was ordered by the client. While we demolished old skimming we have discovered space that provides plenty of storage space. Shelving in the bathroom was bespoke built by our team. We have used new electrics and plumbing in the whole bathroom.
Our tiler precisely connected multiple types of tiles and the result is beautiful, bright and bigger bathroom.
Underfloor heating was used in order to make warm floor and is controlled by digital thermostat.