Flat refurbishment in W5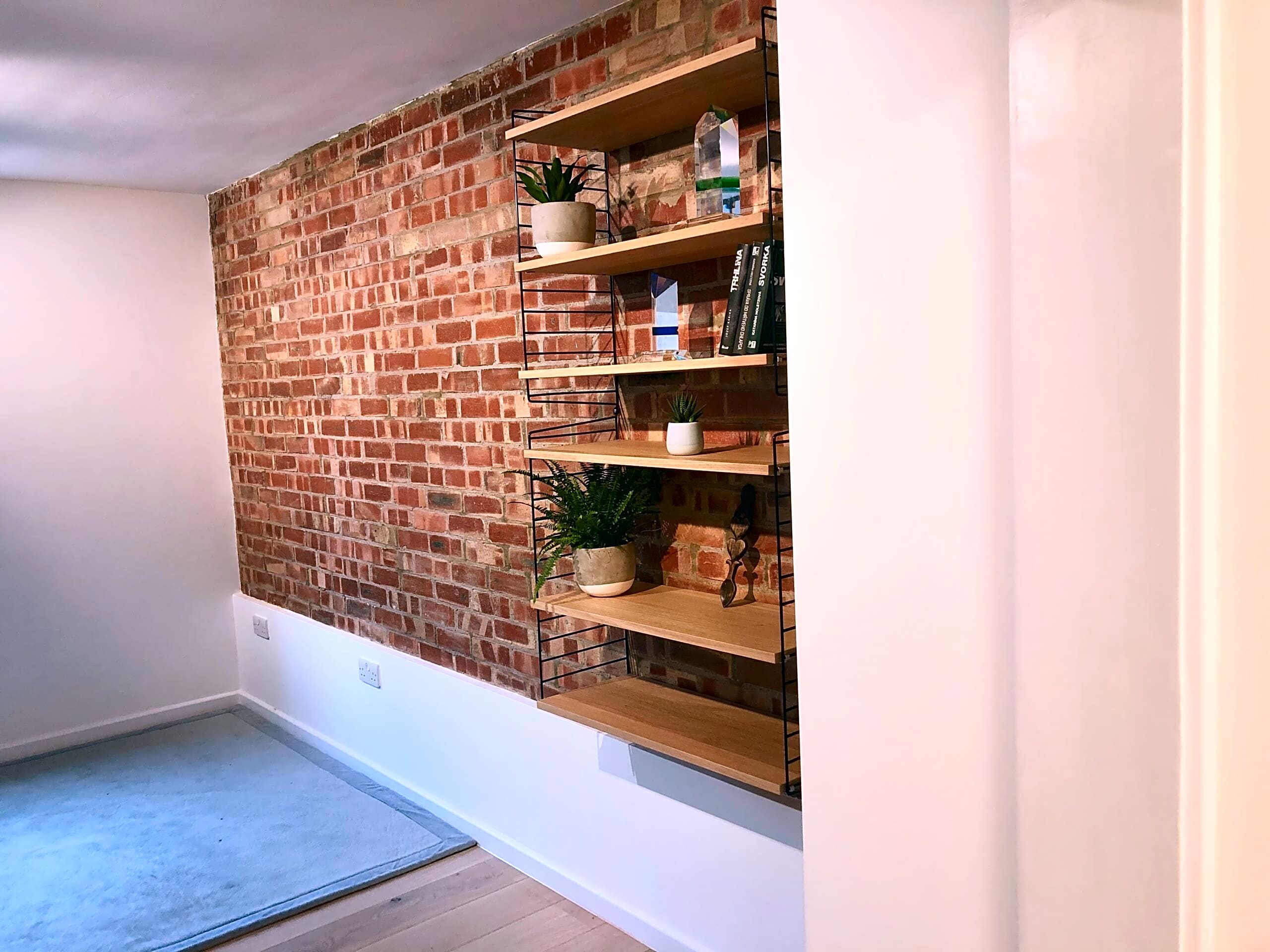 An old flat was changed into a stunning 2 bedroom home for young family.
We removed old plumbing, storage heaters, water tank, stripped walls to down to bricks, removed old laminate floors, old cabling and tiles and cleared all rubbish to create a bright new space. Kitchen entrance has been extended to an open plan kitchen. We worked with structural engineer and added a beam to comply with statics requirements.
Master bathroom was renovated to the highest standard. Second smaller utility bathroom has toilet, sink, brand new gas boiler and a washing machine. We used combination of basic white tiles with exclusive terrazzo style tiles. Heating system in the whole flat is combination of electric underfloor heating and we added gas centrally heated radiators at places where it suited our client best (bathrooms, kitchen).
The flat didn't have gas and we worked with our client to get gas connected to the flat. Our experts who are on Gas Safe Register helped to make the process smooth and easy to navigate for our client and once all the core network pipes were in place we carried all the work to connect the flat on the gas network.
Kitchen has been fitted by us and custom adjustments have been made from wood. Custom shelves have been measured, cut and fitted by our team. We replaced wood panels for shelves that were originally provided by the kitchen manufacturer to increase weight capacity.
Living room has L-shaped ceiling extension to accommodate LED light strips. One of the living room wall is featuring original bricks. We also replaced some of the bricks that have been previously damaged by chasing.